The Future of Philanthropy
Musings on how philanthropy can change forever with the power of decentralized movements.
Futures
The greatest threat to change is believing it is out of our hands.
Faced with a 24-hour livestream of news, social media, and chatter about what to worry about, it's difficult to know how to make a difference. How can I aid civilians in Ukraine? How can I fight the overturn of Roe v. Wade? How can I protect our planet?
Taking action means doing more than retweeting a thread or sharing an Instagram story. Past the performance art of "giving a shit", money and influence need to actualize into impact.
If only communities of people — as opposed to billionaires, rich celebrities, or sluggish lawmakers — could be the ones driving the future of philanthropy.
A small example of the power of community

Let's say a community of 1,000 individuals gets together to restore a neighborhood garden. In order for their restoration to succeed, they'll need:
$50,000
20 volunteers every weekend, and
a connection to the municipal government to get a permit to build a new structure.
It comes down to money, time, and a network — three things cooperatives can help communities structure.
The tools necessary — and how to make them better:

1 — A shared bank account for the movement.
Shared, transparent accounting allows people to send capital and view where it is spent. Members normally decide how funds are spent and distributed after a certain monetary threshold.
2 — Transparent, easy voting
Making decisions together can be tedious – especially if votes have to be counted in-person or via mail. NATION makes it easy for organizations to collect votes and decide on actions together.
3 — A legal entity to protect members
Without proper protection, one bad actor can ruin a movement. With proper legal support, contributors are protected and the movement can ensure good faith behavior.
At scale: how could NATION change a nation?

Saving a garden is one thing, but the same principles apply to making change at scale. Money, time, and meaningful connections all have to come together to make a real-world impact.
Here are a few examples:
Sergey Vasylchuk (CEO of Everstake) and Anatoly Yakovenko (co-founder of Solana) collaborated with Ukraine's Ministry of Digital Transformation to create Aid for Ukraine — an organization that raised and distributed funds directly to Ukrainians following the recent Russian invasion.
They raised almost $4MM.
You can support them here.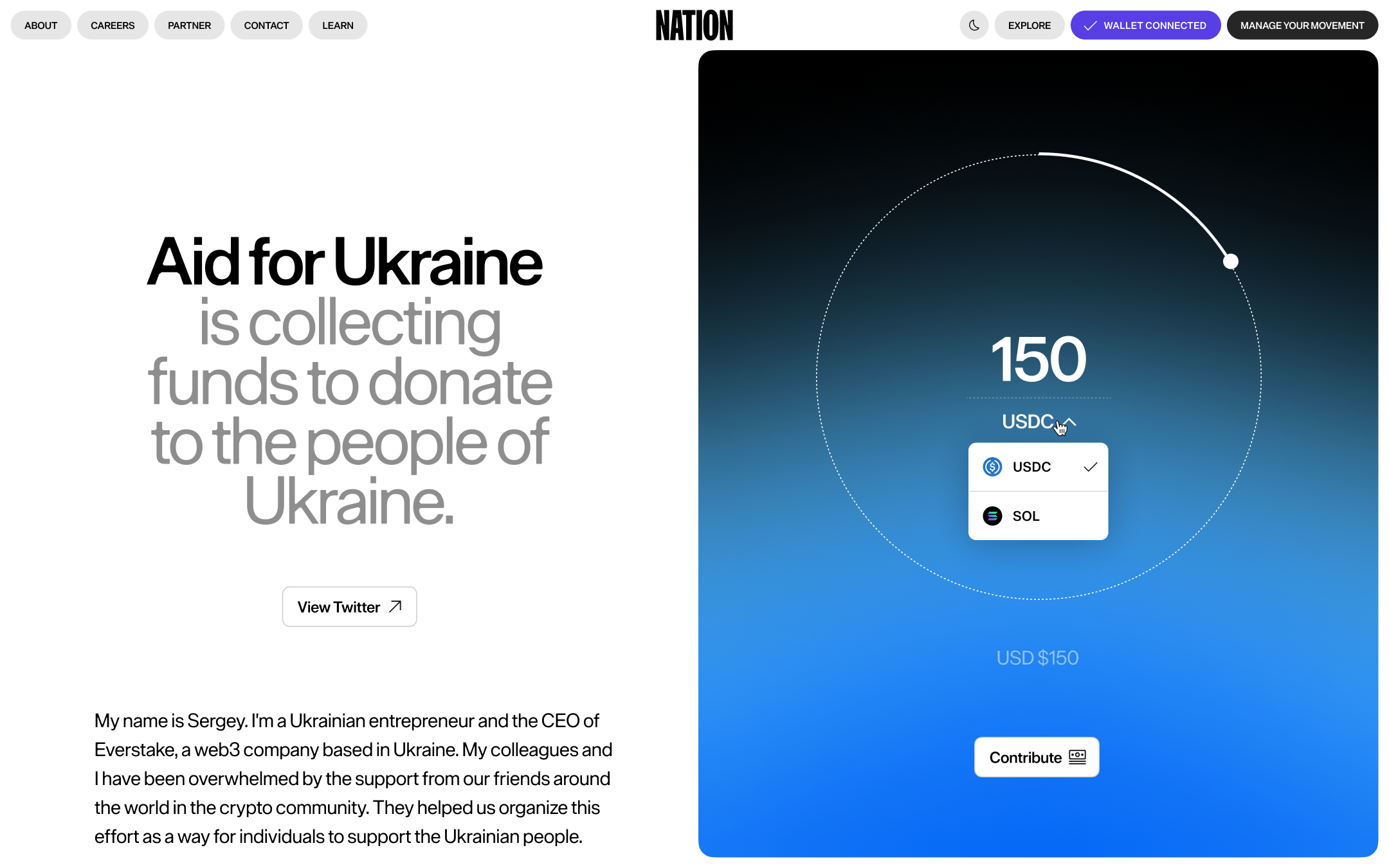 ChoiceDAO was born immediately after SCOTUS' decision to overturn Roe v. Wade. Their community is raising $1MM in the fight for reproductive rights.
They've also made an effort to improve female representation in tech and Web3 by hosting livestreams with women like Reshma Saujani, founder of Girls Who Code, Laura Du, founder of We3, and Lori Grace Bailey, founding member of myBFF.
You can find their movement on Twitter and their landing page here.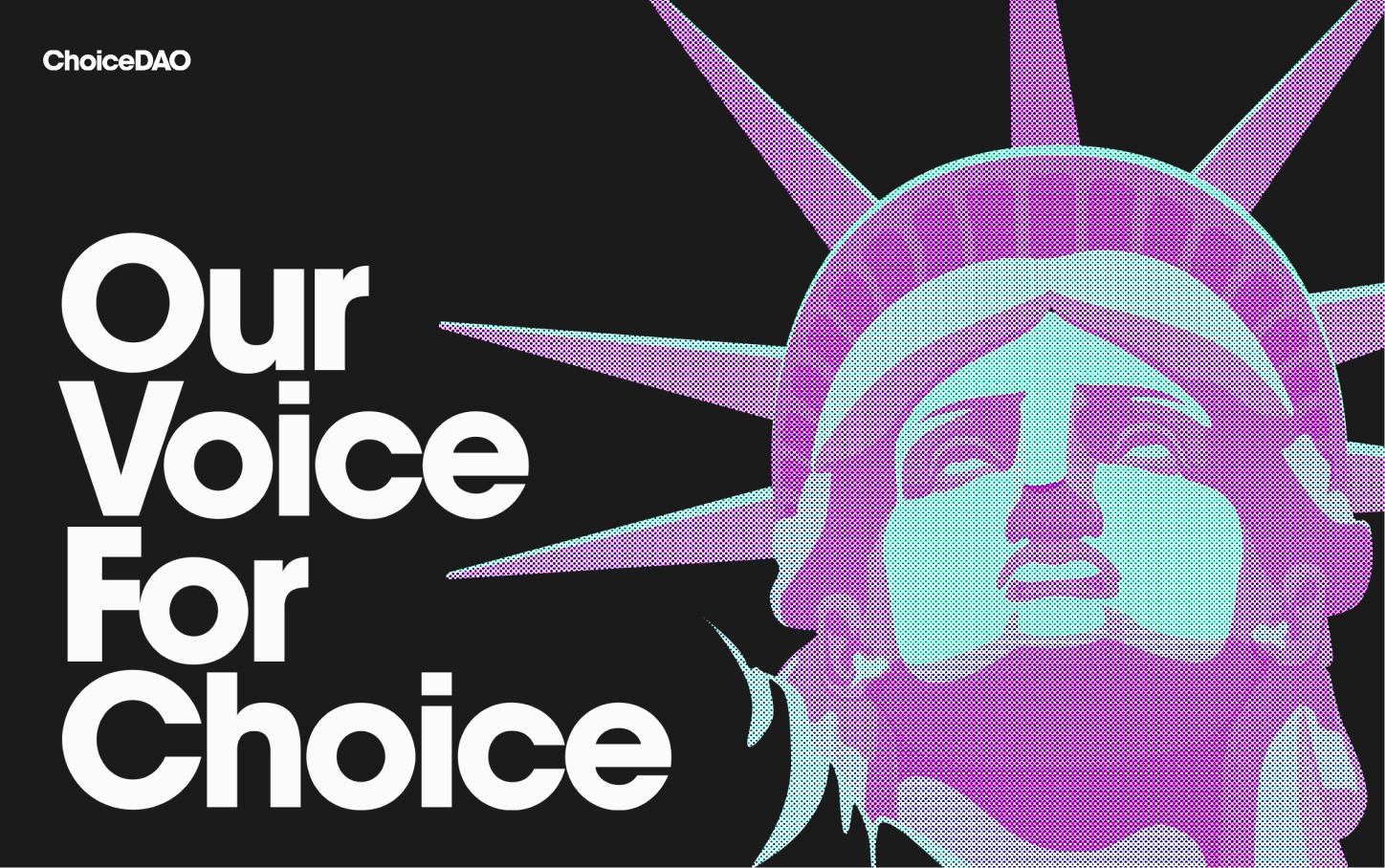 EarthFundDAO is raising money to tackle "humanity's greatest problems'' — but that's a tall order. First, they're focusing on funding the social and environmental causes that members suggest.  
So far, they've addressed climate change through their carbon removal fund. They've also partnered with The Chopra Foundation to raise $100k+ for access to mental healthcare.
You can find more information about their movement on Cointelegraph, Coindesk, and the Associated Press. Or, join their causes here.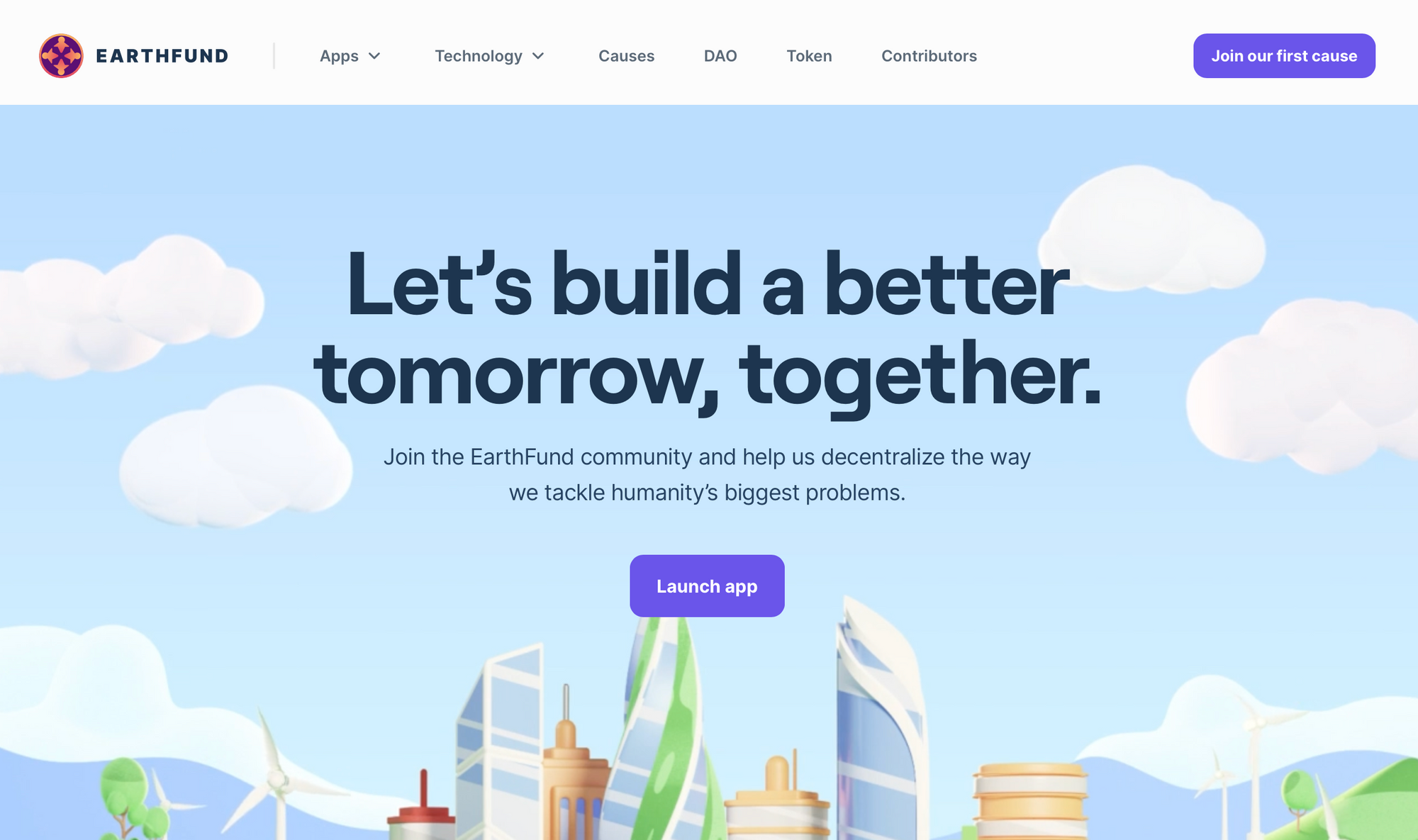 Our responsibility
With the resources of a global community, the ability to trust each other completely, and a shared passion for progress – we have the chance to create change from scratch.
More accurately, we have the responsibility to do so.
Change is no longer in the hands of a few wealthy people.
In our NATION, change is on us.