What if the Knicks were owned by New Yorkers instead of the Dolan family?
What if instead of tearing down a local garden, the neighborhood bought and restored it on their own?
What if individuals could come together and collect the resources they never had alone?
Communities are beginning to pool resources to make collective purchases. The next two to five years will be the proving ground for more and more group purchases powered by individuals of all means.
If the last few years brought a revolution in stock ownership (think: fractional shares on an accessible platform like Robinhood), the coming years will bring a revolution in ownership of all assets.
A few examples
Started by Slow Ventures, Sam Lessin and team created the Montana Land sDAO — a community that's pooling resources to invest in plots of land in Montana.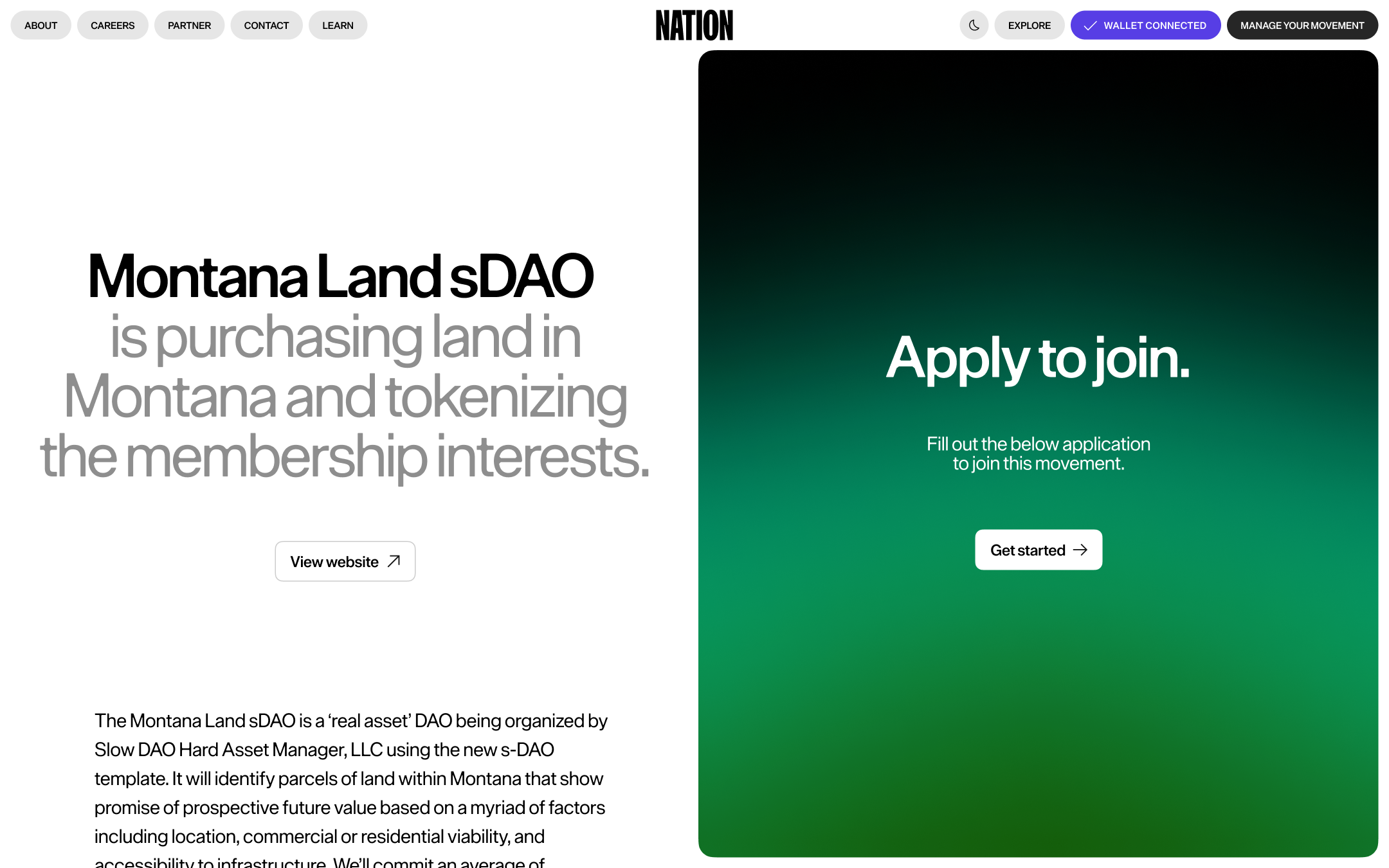 When a member contributes capital to the DAO investment fund, they receive a token. That token symbolizes that the member has contributed capital to the fund, and therefore co-owns a percentage of the assets.  
Using a similar legal and token framework, one could imagine a group pooling money to invest in land for communal living. Once they have acquired enough real-estate, they can use the same structure to raise money for housing, landscaping, and other improvements. Then, they can vote to decide which improvements take priority.
In theory, art lovers could raise money to buy and own rare paintings, statues, or prints. Since members are sharing funds to make the purchase, they also share ownership over each piece.
Imagine Van Gogh fans setting out to collect pieces currently sold at auction. Rather than leave them scattered around the world, the community can re-unite and display them as a complete collection.
Even a couple close friends have the tools to buy and own an entire organization. Krause House is a community of "hoop enthusiasts" raising money to buy an entire NBA team.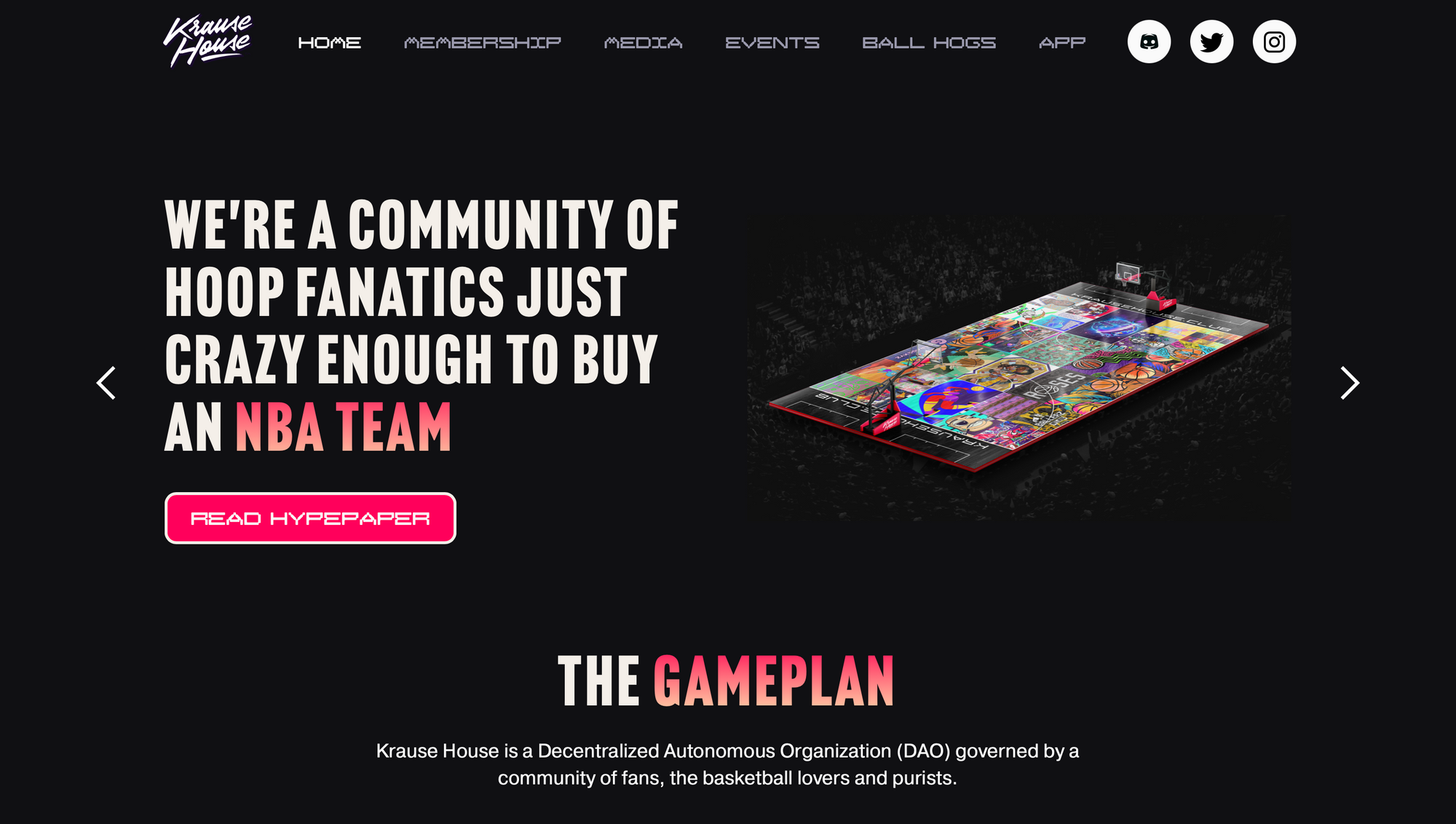 The movement was selected by members of another DAO called Seed Club, which invests in Web 3 communities, to participate in an accelerator program. According to Jess Sloss (Seed Club co-creator), "Krause House was an obvious project to back" because it shows how purchasing power skyrockets in the hands of a community.
In that same spirit, New Yorkers might just buy up the Knicks. If they co-own the team, fans could vote as members to make the first draft picks they always wished for.
Exciting possibilities, but how does it work?

First, members fund large purchases by transferring capital into a shared account. Once they have added capital to the DAO's shared bank account, members receive a token to represent their contributions.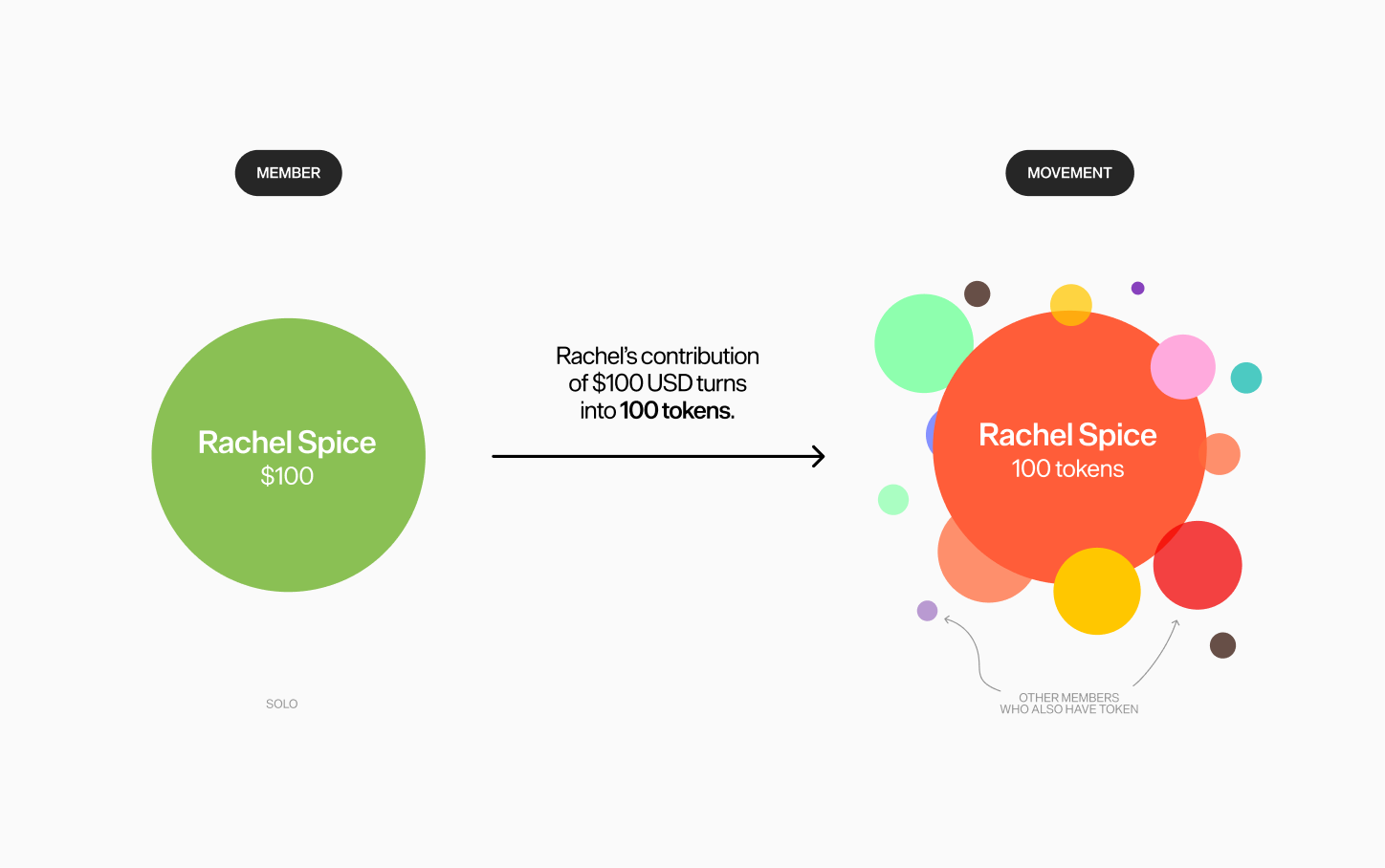 This token is a symbol of fractional ownership over the DAO and its assets. With ownership comes the right to vote on where and when funds are spent.
It's a big shift from the traditional fundraising framework, which tends to restrict contributors from access to the funds they helped supply.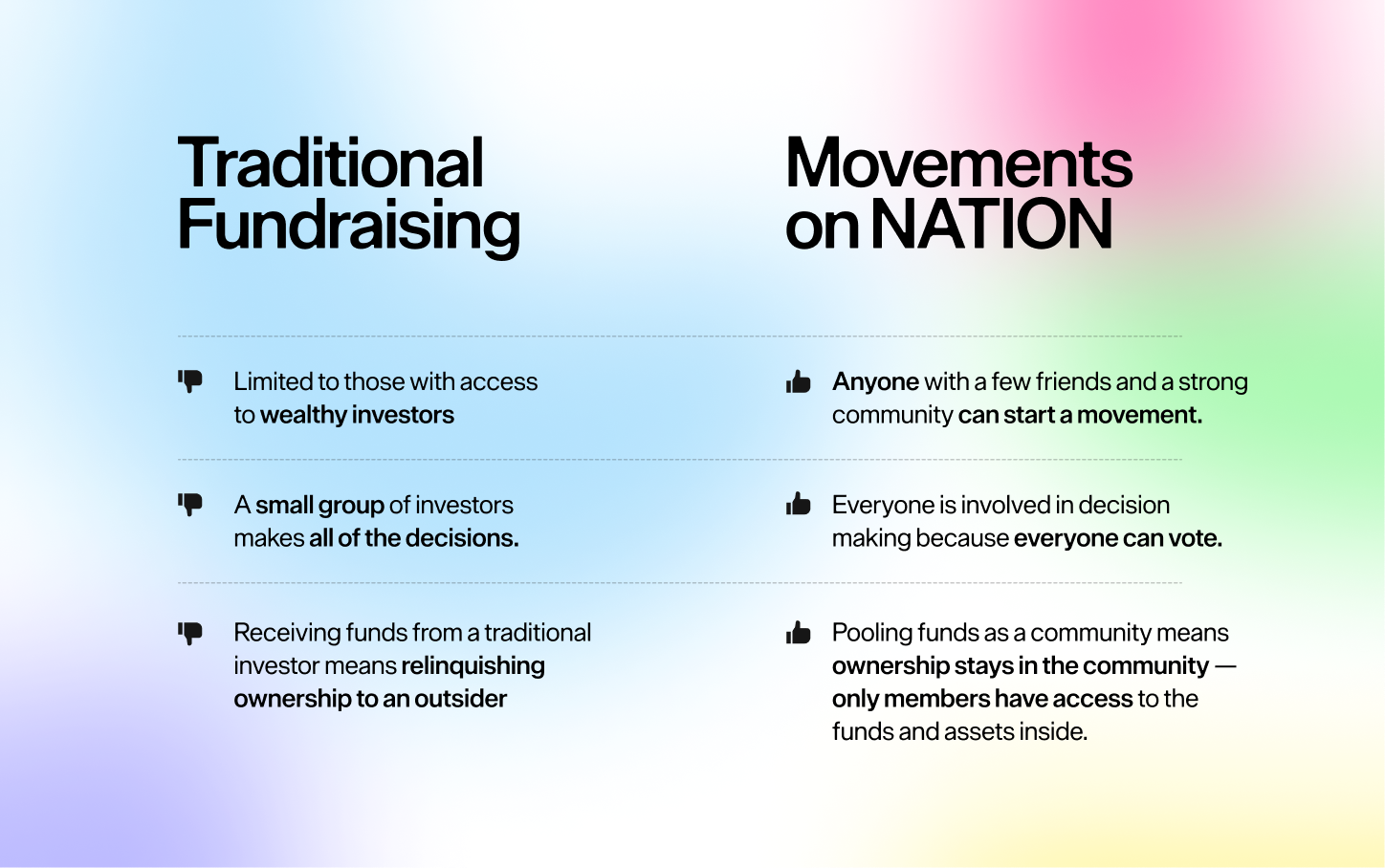 There are many different approaches to legal structures for a DAO. For more reading about that see Paradigm.
Get started
Start a movement. Activate your community. Collect funds. Issue tokens. All with NATION.